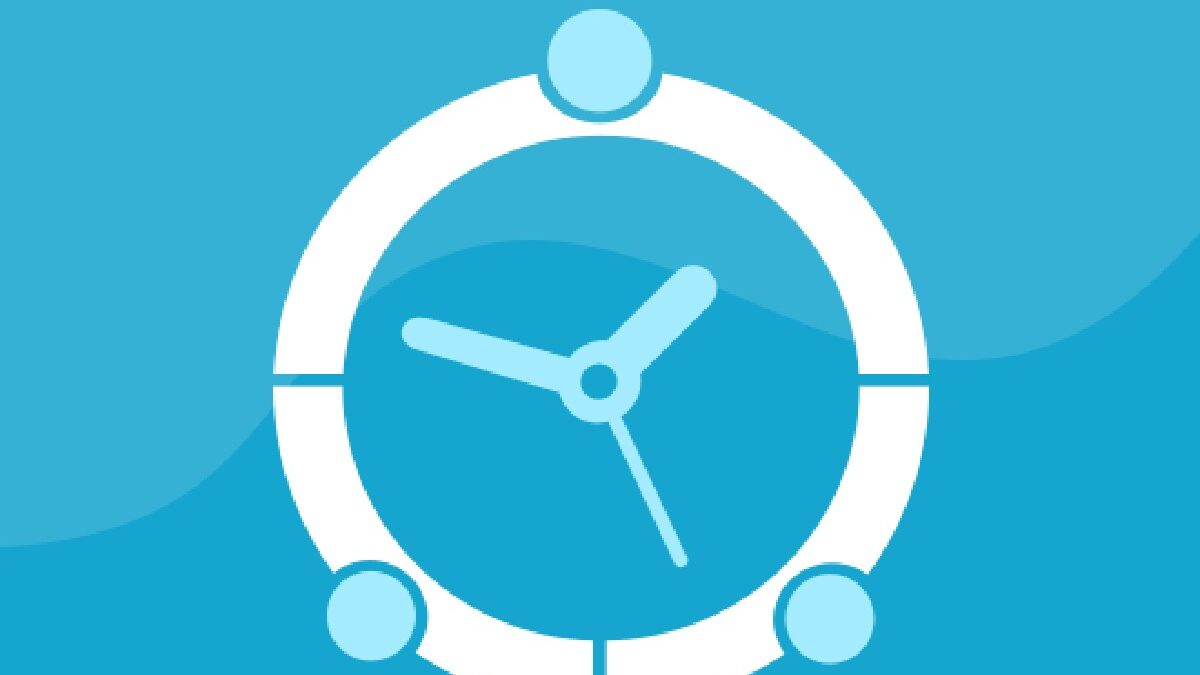 The FamilyTime app is quite popular as a parental control app among parents. Parents find it appealing because it offers a wide range of exceptional features. However, it has got mixed reviews. That urged me to use it myself and test its worthiness.
For the lack of my own children, I decided to test it on my sister's kids – a pre-teen niece and nephew who shared an Android device. I installed the FamilyTime app on their device, and the very first thing that grabbed my attention was the vast array of features this app offered. It made me curious to find out if they worked as well as advertised. Another vital thing was to see if my niece and nephew could find a way to bypass its restrictions or uninstall it.
Having to provide information about a credit card or PayPal just to begin its trial was a huge turn-off. However, beyond that, it is a pretty cool application.
What to Expect with FamilyTime App
Even though I have mixed feelings regarding the FamilyTime parental control App, I love that it offers many unique features. Settings such as the Pick-Me-Up button and the Speed Limit Monitor (only for iOS devices) aren't offered by other parental control apps. On the other hand, specs such as filtering websites and monitoring device applications are pretty basic.
Despite this, FamilyTime is deemed as one of the most versatile parental control applications currently on the market. Not only does it help you monitor your kids' online activities, but it also allows you to do a whole lot more. Let's dive deeper and see what this app can do for the parents.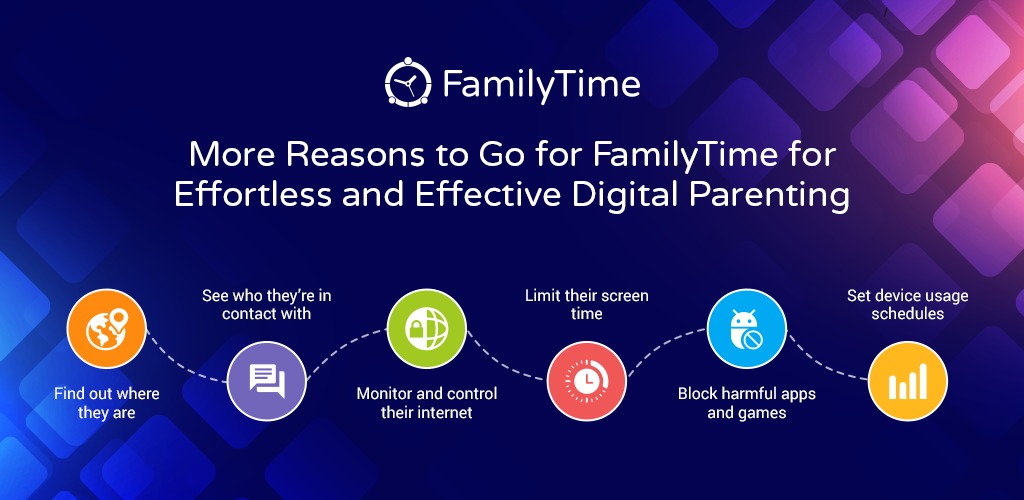 Blocking Apps Made Easier
This setting allows you full control over which app your child can or cannot use. Once they download an app on their device, it is automatically locked until the parent reviews and approves it. This feature is available on both Android and iOS devices.
Filter Inappropriate Internet Content
Filtering all kinds of obscene content is no longer an issue. You can filter websites (8xmovies) in addition to specific keywords, images, and even videos. It ensures that any inappropriate content does not defile your kid's childhood.
Always Know When & Where to Pick up Your Kids
It is a fairly unique feature offered by FamilyTime. The Pick-Me-Up Button is a blessing, especially for working parents. It sends alerts and reminders telling you when to pick up your kids. It makes sure you never forget that your child is waiting for you.
Save Your Kids from Trouble
Another cool feature offered by the FamilyTime app is the SOS/Panic Button. It helps your kids alert you in time if they run into trouble. This feature comes in handy if they run into suspicious strangers or bullies. It can also help them if they get lost somewhere. In that situation, you can reach your kids in time and be their hero.
Limit Your Kids' Screen Time
If you are tired of telling your kids that it is time to do their homework or carry out their chores or have a meal, FamilyTime is here to be your savior! You can set limits to how long they can use their devices at any given time, down to hours and minutes.
Set Schedules as You Deem Fit
This feature allows parents to discipline their kids and set boundaries. Parents can schedule specific times for the kids to use their devices. It may help kids concentrate on their homework when it's time to study and spend quality time at the dinner table when it is time to eat.
Want Full Control Over Your Kids' Devices?
If you are in a dire situation where you need to give your kid a timeout, you can use this setting to make it happen. This awesome feature ensures that kids cannot sneak around to use their devices when you don't want them to. Using FamilyPause, you can lock your kid's device for however long you'd like.
Keep an Eye on Who Contacts Your Kids
The digital age is quite scary, and the threats associated with it are real! If you want to know who your child is talking to, you can use the FamilyTime parental control app to check their calls & SMS history. Parents can also screen their internet history to see what their kids have been watching on the internet. Moreover, you can create a Watchlist of contacts on your kid's device if you want to receive notifications about people you don't want in your kids' social circle.
Always Be Aware of Your Kids' Location
Every parent feels anxious while sending their child out into the world, knowing about the dangers looming over their heads. To counter this fear, you can get periodic updates on where your kids are. In addition to that, you get updates on when your kids enter or leave a particular place.
Teach Your Kids the Importance of Saving Time
With the TimeBank option, you can teach your kids the importance of saving time. This feature allows them to save time for the future if they don't spend all their allotted time on any given day. If they spend less time on their devices during exams or weekdays, their time adds up in the TimeBank for later use.
How Does It Work?
The parents can install the parental control app for free on any number of devices to run their control center. However, you must pay to download this app on a child's device. Various affordable packages are designed based on the number of kids you have.
Final Word
The FamilyTime app offers a lot, and in my opinion, it is worth it. It has a lot of potential, and with a few modifications or updates, this app could gather a lot of positive reviews tipping the scale in its favor.
Also Read:
Are Instagram or TikTok Influencers Better For Your Brand?
Being A Digital Nomad The Modern Workplace
How High-Performance Remote Teams Stay Productive
How To Buy Instagram Story Views

Digital Technology Guide
Digital Technology Guide team who always gives information about latest technology news and latest gadget reviews recently released with all specifications to all our readers.
Related posts