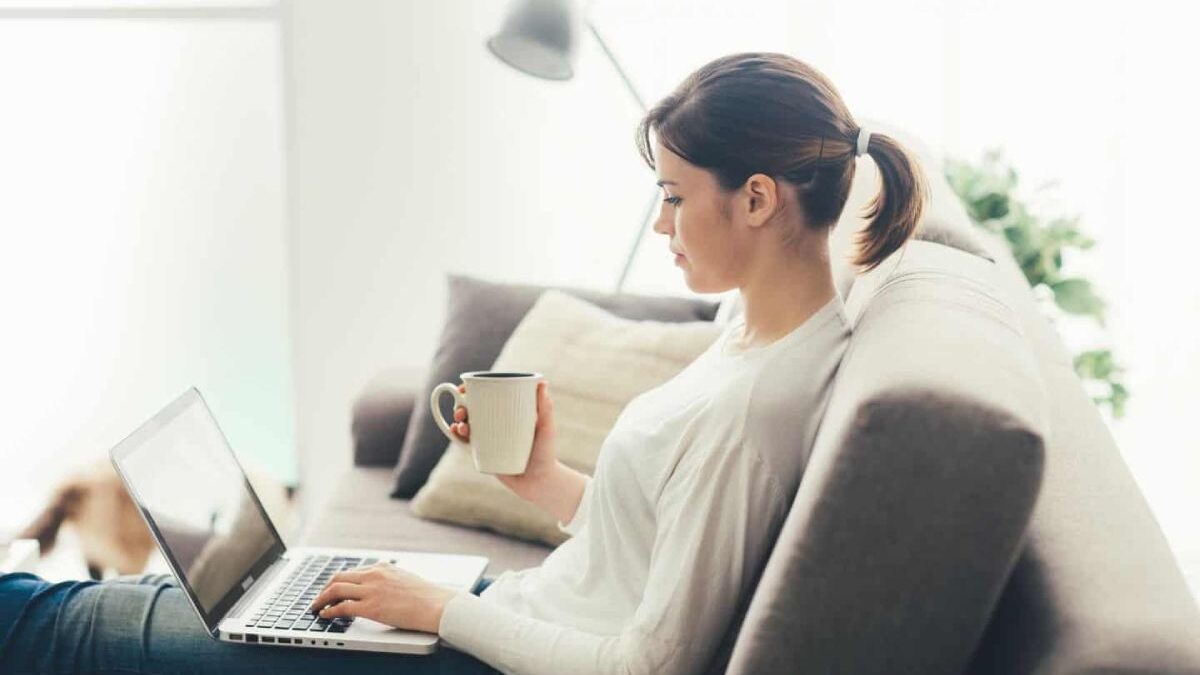 All homeowners desire to live in an aesthetically-pleasing space. However, your space should also be about how you feel when at home and the mood you create for yourself. These factors work to create a comfortable space where you feel happy and equipped to win and thrive as the best version of yourself.
If you are looking for ways to own that space and modernize it, there are many possibilities to consider. But here are a few interior design tips you can apply immediately to turn your outdated-looking space into a modern space.
Use natural light
This tip may not necessarily require you to purchase new accessories or remodel your space, but it involves a bit of style and design. Natural light uplifts your space and makes it look brighter. Draw your curtains and open the windows to let in the natural light during the day. You can also use sheers for your windows.
You can also add more windows to your living room to allow the natural light inside. This adds life to your space besides fresh air. It also helps reduce energy costs because you will not need to turn the lights on during the day.
Choose a color scheme
A color scheme brings a dash of personality to your living space. Of course, no one can choose a color scheme for you, but you can try a few samples to see which one defines you best. Your color palette expresses your style and adds cohesion to your space.
Upgrade your furniture
Choose décor that is not only visually appealing but also comfortable. Regardless of its beauty, your space will be of no use if you do not enjoy living in it. So, choose your furniture, pillows, and carpets carefully. Select the perfect balance of unique textures and warmth, where needed.
Get furniture that matches your color scheme and personality. You can refurbish your current furniture or sell it and buy new furniture. For example, you can get a couch, recliner, or coffee table to match the modern style you want to achieve in your living room.
Personalize your space
A few personal touches make your space beautiful, elaborate, and specially designed for you. A personal touch could be adding art pieces, a unique hue for your walls, or your favorite blanket. As you decorate your space, allow room for you and your personality.
Also, consider adding scented flowers or greenery to your space if you want an outdoor look and feel. You can also paint your dull walls with bold new hues that make your space look chic.
You can invest in slipcovers. Slipcovers are ideal for hiding stains and repulsive patterns. However, you can use them to revive boring furniture. Use well-fitted slipcovers on your sofas to transform your space.
Adding new accents, like throw pillows and flower vases, adds a touch of class to your space. It is essential to choose versatile and simple pieces that complement your style.
You can also hang a mirror, wall clock, sculpture, family pictures, art pieces from your favorite artists, or DIY art pieces on your bare walls.
You can install floating shelves for bookshelves or bookcases in addition to the built-in shelves. These shelves leave your floor clutter-free and bring a level of uniqueness to your space. If you decide to place art pieces on the floating shelves, go for white or silver pieces or any calm color.
Use captivating digital signage
You can incorporate digital signage technologies like LCD or LED screens and projection to stream media, display videos, graphics, and other informative content.
Update your fixtures
Making major home updates on your fixtures is one easy home decor tip to modernize your space. For example, you can update old faucets, rusty handles, cabinet pulls, and showerheads. You can do this in every room in your house.
Also, you can update lighting fixtures, like old fluorescent tubes, with new lighting. This update breathes life into your entire space.
If you have dull furniture pieces like a hand-me-down coffee table, you can paint them to bring life into them. Use a bright shade to convert such pieces into new ones with great visual appeal.
Conclusion
As you work to modernize indoors, you can also incorporate a modern style into your outdoor spaces. For example, you can add greenery by planting a garden, having flower pots, a cozy fireplace to enjoy chilly evenings, and stylish tiles that are colorful and easy to maintain, among other outdoor decors.
So, you can relax indoors and outdoors with a book or some music and enjoy the peaceful haven you have created for you and your family.
Always ensure that whatever way you choose to elevate your space brings your personality to life. It is essential to create a spaces that you love and are comfortable in, even as you explore the many décor possibilities out there.
Also Read:
How to Edit a Video Like a Professional
Marketing Firm Should Use A Reporting Tool
How Robots Can Help Special Education
Tracking, Recovering and Managing Your Assets with High Technology

Digital Technology Guide
Digital Technology Guide team who always gives information about latest technology news and latest gadget reviews recently released with all specifications to all our readers.
Related posts