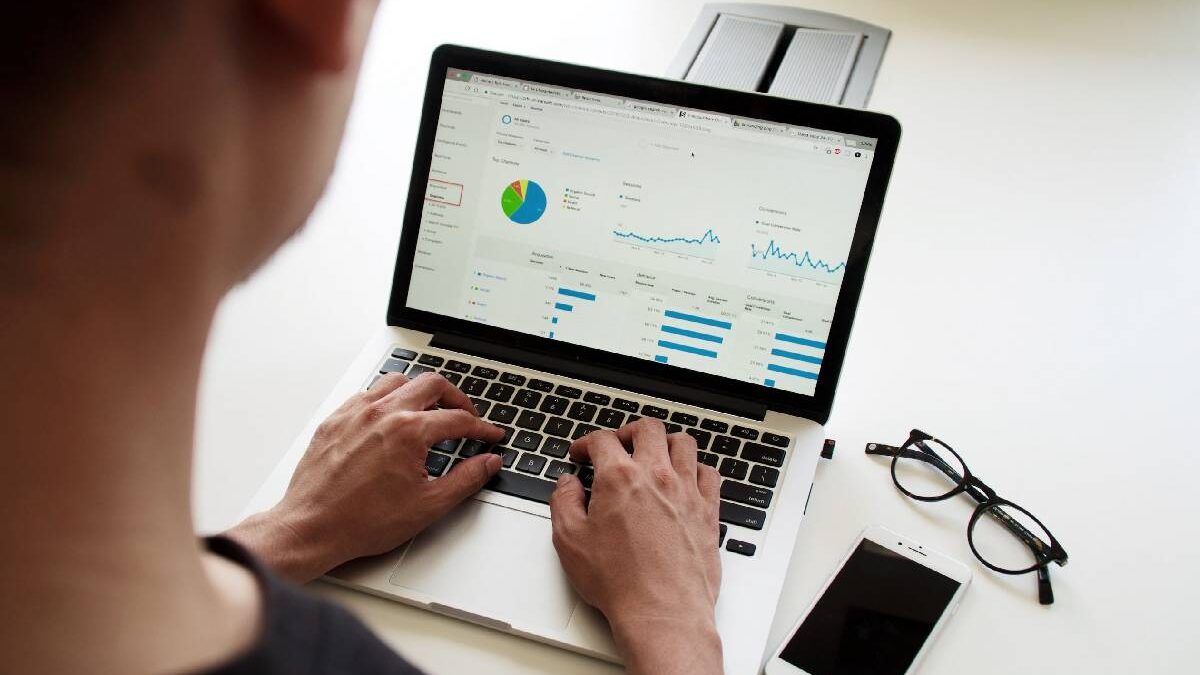 In the world of marketing, there are many tools and techniques that can help your business run smoothly. Many businesses that have marketing departments need a way to collect information about their company's marketing efforts and their performance. One tool that many marketing firms in particular use is an SEO reporting tool. In this article, the author discusses seven benefits of using a reporting tool for an agency.
Reasons Your Marketing Firm Should Use A Reporting Tool
When it comes to running a successful marketing agency, there's no question that tracking is key. However, many agencies don't have the resources or manpower to keep track of everything on their own. That's where reporting tools come in handy. Here are seven reasons your marketing firm should use one:
1. Reporting tools make it easy to track progress and identify areas of improvement.
2. Reporting tools allow you to see how your campaigns are performing across different channels and devices. This information can help you tweak your strategy as needed.
3. It makes it easier to compare your results against those of your competitors. This knowledge can help you stay ahead of the competition and win more business.
4. This tool can help you determine which marketing tactics are working best for your company and which ones need to be modified or discontinued. This information can save you time and money in the long run.
5. Tracking data provides insights into customer behavior that can be used for targeted marketing efforts down the line. For example, if you know that a certain demographic is more likely to buy a product after seeing an online ad, you can target those clients in future campaigns accordingly.
Tips for using a reporting tool
An SEO reporting tool will help you track your website's traffic and see how you're performing in regard to search engine optimization (SEO). This information can help you improve your website's SEO, which will result in more website traffic. By using an SEO reporting tool, you'll be able to stay up-to-date on all the latest SEO trends and make the most of your website's potential. Segments integrated with the SEO agency dashboard are:
1. Google Analytics. This is the most popular tool and is widely used by businesses of all sizes. It allows you to track traffic sources, keywords, page views, and conversion rates.
2. SEMRush. SEMRush is a great tool for tracking organic search traffic, as well as paid search traffic and lead generation activity. You can also use it to measure your site's ranking position, organic search engine impressions ("impressions"), backlinks, and domain name visibility.
3. Moz Local. Moz Local offers granular insights into your website's performance in specific local markets across the United States and Canada. You can see things like traffic trends, competition levels, and keyword rankings for each market.
4. Site Audit allows you to track page views, unique visitors, bounce rates, time on site, conversion rates, and other important metrics for your website's health and performance.
5. Click rate analytics feature allows you to track organic traffic, search engine rankings, and click-through rates for your website's landing pages (and other related page content). It works with both Google Analytics and Webtrends, as well as a handful of other analytics packages that integrate with it.
Features of an SEO reporting tool
A good SEO reporting tool will help you track all of your website's progress and performance in the search engines. It should also provide you with detailed analytics so you can see where your website is ranking, what keywords are driving traffic to your site, and how effective your SEO efforts are.
Some of the most important features to look for in an SEO reporting tool are:
-Detailed analytics that shows where your website is ranking in the search engines and what keywords are driving traffic to it
-Ability to track all changes made to your website's content and SEO settings
-Ability to export data for use in other programs or reports
How to use the marketing agency dashboard
If you own a marketing agency, then you're probably familiar with the concept of a dashboard. A dashboard is a great way to keep track of your clients, projects, and overall business operations in one place.
One of the best marketing agency dashboards available is the Mixpanel dashboard. Mixpanel is a platform that helps you track website performance, customer engagement, and other key metrics. With Mixpanel, you can see how your marketing efforts are impacting your business.
There are many other great marketing agency dashboards out there. Use this guide to find the right one for your business.
The marketing agency dashboard's benefits and drawbacks
Agency marketing is an evergreen way to connect with potential and current clients. But many agencies are still using paper-based systems that can be difficult to manage and keep up to date. A marketing agency dashboard can help streamline the process by providing a central location for tracking client leads, campaign progress, and performance data.
The benefits of a marketing agency dashboard include:
–Easier communication between team members: The dashboard allows members of the marketing team to easily share data and updates across different platforms. This enables faster collaboration and decision-making, which is critical in today's fast-paced market.
–Faster campaign progress: With a streamlined system, teams can move forward with their campaigns more quickly. This means they can reach their goals sooner and generate more leads.
–Better insight into client behavior: A dashboard provides a comprehensive view of how clients are behaving across different channels and what changes need to be made in order for campaigns to be more successful. This information can help agencies make informed decisions about their marketing strategies.
In order to effectively track and measure the progress of your SEO efforts, you need a good SEO reporting tool. One such tool is the Marketing Agency Dashboard, which can help you monitor your website's progress on various search engine rankings factors, as well as track your overall PPC spending and conversion rates.
Also Read:
How Robots Can Help Special Education
5 Vlogging Equipment You Have To Buy Right Away
How To Use Order Management Software To Boost Sales And Your Business
Planning Your Corporate Event? These 8 Tips Will Help

Digital Technology Guide
Digital Technology Guide team who always gives information about latest technology news and latest gadget reviews recently released with all specifications to all our readers.
Related posts