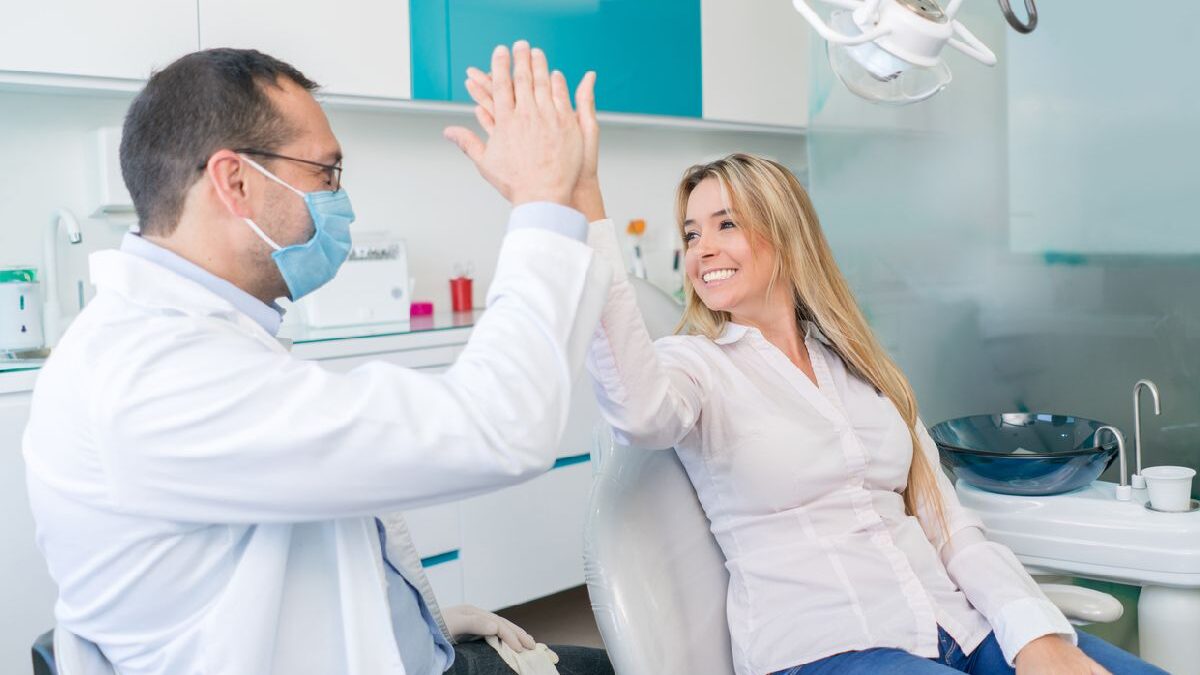 Dentists are in a unique position to provide an excellent patient experience. Patients often have to visit the dentist for procedures that can be uncomfortable or unpleasant. However, with some effort, dentists can make their patients feel comfortable and respected. Here are ten tips for improving your dental patient experience.
1. Use dental software to streamline your practice
Dental software can help you keep track of patients, appointments, and payments. It can also help you automate tasks like billing and scheduling. Dental software can make your practice more efficient and provide a better experience for your patients.
2. Communicate with your patients
Make sure you keep your patients informed about their treatment options and their care status. Communicating openly and honestly can build trust and respect with your patients.
3. Be respectful of your patients time
Patients value their time, so make sure you respect their schedules. When possible, offer appointment times that are convenient for them. If you must reschedule an appointment, give plenty of notice so they can make other arrangements.
4. Make billing and payment easy
Use dental billing software to streamline your billing process and make it easy for patients to pay for their treatments. This will reduce frustration and make it easier for patients to receive the care they need.
5. Make sure your staff is friendly and professional
Your staff is the face of your practice, so make sure they are friendly and professional. Patients should feel welcomed and comfortable when they visit your office. If your staff is not providing excellent customer service, it will reflect poorly on your practice.
6. Keep your office clean and inviting
First impressions matter, so make sure your office is clean and inviting. Patients should feel comfortable in your waiting room and treatment areas. If your office is cluttered or dirty, it will send a negative message to your patients.
7. Use technology to improve the patient experience
In today's world, technology can help you provide a better patient experience. Many dental software programs can help you automate tasks and track important information. By using technology, you can make your practice more efficient and provide a better experience for your patients.
8. Offer amenities to improve the patient experience
To make your patients feel more comfortable, offer amenities like blankets and pillows. You can also provide refreshments like coffee and water. Offering these amenities can make your patients feel more relaxed and respected.
9. Go the extra mile for your patients.
To stand out, you must go above and beyond for your patients. This may mean staying late to finish a procedure or offering to make a follow-up appointment outside of regular office hours. By going the extra mile, you can show your patients that you care about their experience.
10. Follow up with your patients after their visit
After a patient leaves your office, follow up with them. This can be done via phone, email, or handwritten notes. Following up shows that you care about your patients and their experience. It also allows you to address any concerns they may have.
Conclusion
By following these tips, you can improve your dental patient experience. By providing a better experience for your patients, you can build trust, respect, and loyalty.
Also Read:
Factors to Keep in Mind as You Select a Mobile Phone Plan
Being A Digital Nomad The Modern Workplace
How High-Performance Remote Teams Stay Productive

Digital Technology Guide
Digital Technology Guide team who always gives information about latest technology news and latest gadget reviews recently released with all specifications to all our readers.
Related posts