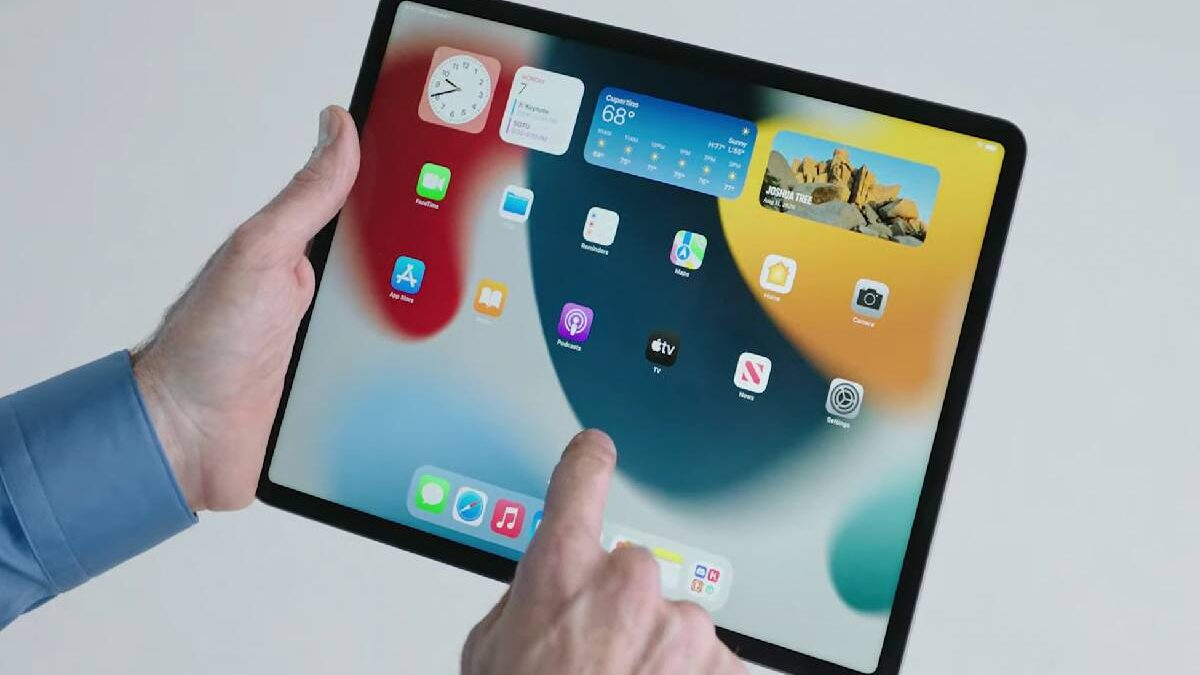 Apple has released new versions of its operating systems
Many news has been delayed, but others have arrived without problems
Apple has announced the release of iOS 15, the new version of the iPhone operating system, as well as updates for all its devices.
As always, when a new version of iOS comes out, there is great interest in knowing what news it will bring; however, this year, not only are the changes not revolutionary, but many new features in iOS 15 have had to be delayed or canceled before launch.
For example, Share play, the functionality that will allow us to watch movies and enjoy music with friends through FaceTime, will not be available yet. Nor will we be able to access the new app privacy report, which will gather the permissions and functions that the apps have used in recent days.
And the big news, the "universal control" that allows us to connect an iPad and a Mac, is not yet ready for launch. Finally, shortly before the launch of iOS 15 it was confirmed that the function that allows us to search for AirPods would not be available.
There are many disappointments, but that does not mean that iOS 15 does not bring news. The new notifications are proof of this, a change that we will notice immediately since they will be easier to read and more complete, showing more information that allows us to decide if we want to open the app that is generating them.
More important is that the less important notifications will be grouped instead of constantly bothering, and we can read them when we have time. To help us divide work and leisure time, Apple has implemented profiles with different settings; For example, we can make streaming apps or social networks not bother us during work, and vice versa, that work apps are 'silent' while we are in our free time.
Safari was originally going to receive a complete makeover, but the new design has been the subject of much controversy, and in beta versions, it has received little praise. As a result, Safari will change, with the address bar and controls at the bottom, but not as much as originally announced; for example, the address bar no longer 'floats' over the web page. For users, the support of extensions in iOS 15 and iPadOS 15 will be more interesting, which will allow us to gain functionalities in the browser.
In iPadOS 15, the changes are more important since we can finally enjoy the widgets on the home screen, something that iPhone users have been using for a year. On the larger screen of the iPad, this makes more sense, and we can take better advantage of them. We will also have access to the app library, ideal if we have many installed.
The functionality that has attracted the most attention is Quick Notes, which allows us to create quick notes anywhere and anywhere, with a floating app, and Apple has continued to improve multitasking to make the iPad an alternative to laptops.
In addition, the new watchOS 8 has been launched today for Apple smartwatches, starting with the Apple Watch Series 3. It brings new faces with photos in portrait mode, a new photo viewer, the possibility of saving a "digital key" for our home, and more.
To update our iPhone to iOS 15, we only have to enter Settings and "General," where we must click on "Software update." In addition, the system will notify us of the update over the next few days and weeks if we do nothing.
Is my iPhone compatible with iOS 15?
This is the list of iPhones compatible with iOS 15. It stands out that the veteran iPhone 6S launched almost 6 years ago will also receive the update, making it clear that Apple is still ahead in terms of device support.
Next
You can now download iOS 15 for your iPhone, iPad OS 15 and other Apple systems

Digital Technology Guide
Digital Technology Guide team who always gives information about latest technology news and latest gadget reviews recently released with all specifications to all our readers.
Related posts