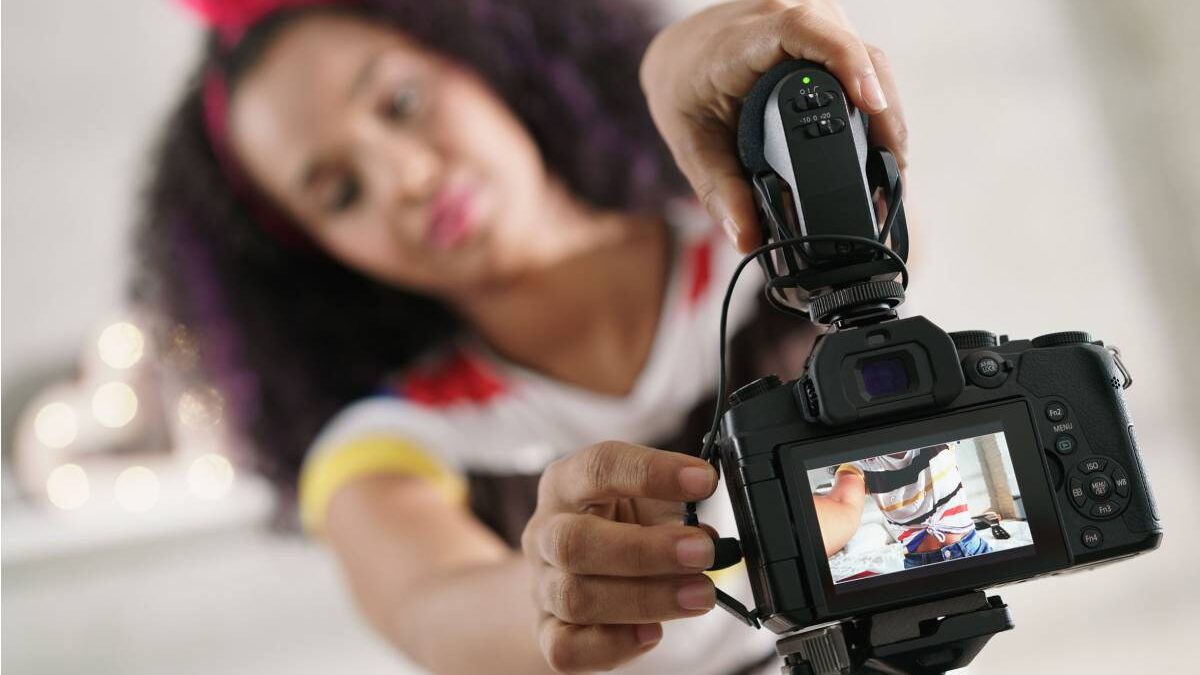 Vlogging is a very popular way to create content and share it with the online world. Originally, vloggers used film to record and share their content but now there are many different types of equipment that you can buy online to set up your home recording studio.
Camera
A camera is an essential part of your vlogging kit. The camera you need to buy depends on what you plan on doing. If you want to start vlogging, then you will need a camera with a good quality screen, a zoom lens, and a wide-angle lens. If you are using your vlog as an online course or for other types of education, then you will need a camera that has the ability to record in 4K resolution and slow-motion video. It can help you capture the perfect shot whether you're shooting live or on the fly.
You'll need a high-quality camera that it:
Easy to use
Durable
Has a long battery life.
You can find a decent camera that fits your budget by looking at some of these cameras online.
Lighting
The lighting is one of the most important things to consider when it comes to vlogging equipment. You want a light that is powerful enough for the camera to use in dim or even dark settings without having any trouble. The best option for this is a spotlight with an adjustable focus point and a wide beam angle.
If you want to take your vlogging business to the next level, it's important that you invest in high-quality lighting. A video lighting kit can help you do just that. These kits usually come with basic equipment such as a light stand and grip clamp. You can also buy a LED ring light that you can mount on the camera.
There are a few things that you need to keep in mind when choosing these lights. First, the quality of the light matters. You need good light that will give off natural colors and not make everything look whitewashed. Second, the size of these lights does matter because it will determine how much area they cover which is important for vlogging. Lastly, price should also be considered because this is not just a hobby so it's crucial to put as much money into your equipment as possible.
Tripod
Tripods are an essential piece of equipment for vloggers. They hold the camera, ensuring that your angles are steady and it doesn't fall or shake. Make sure the tripod you purchase has a removable center column, which can be useful when filming in tight spaces. Some features to look for on a tripod include rubber feet to prevent it from sliding around, a spirit level to make sure your camera is always level, and quick release balls to easily attach the camera to the tripod.
You can buy a tripod with specific features, such as mounts for tripods to fit on different surfaces, or a head that has 360-degree rotation and swivels left and right.
Mic
You need a mic! The quality of your voice will make all the difference in whether or not your vlog is compelling. If you're going to be vlogging with friends, it's always best to have a way to record everyone's footage at once.
There are many different types of microphones and the best one for you depends on what type of audio you want to record. For example, if you want to record an interview or a lecture, a mic with a long cord is recommended. If you're looking for something smaller that fits in your pocket so you can take it on your next trip or around town, a wireless mic is probably the best option for you since it doesn't need any wires.
Audio Mixer
The audio mixer is a must have for any vlogger. It allows the vlogger to adjust the levels of their audio to make it louder or softer, without interfering with the rest of their equipment. Oftentimes, you will speak into your camera and then record the sound of your voice through the microphone that is built into it. It is unclear what you are saying if you don't use a mixer. As well, this will help you stay in control of your video so that people know what's going on, who's talking, and how loud everything is being played.
High quality mics, radio transmitters, and sound mixers will provide consistent audio in every video. You'll want to make sure that you are using the best equipment possible so you can produce high-quality videos that your audience will look forward to watching.
Also Read:
How To Hire The Best Website Development Company
How To Buy Instagram Story Views Quickly
A Guide For Fantastic Gifts For Video Game Lovers
Pick and Pack Fulfillment Services – Making The Most Of Inbound Supply Chains

Digital Technology Guide
Digital Technology Guide team who always gives information about latest technology news and latest gadget reviews recently released with all specifications to all our readers.
Related posts