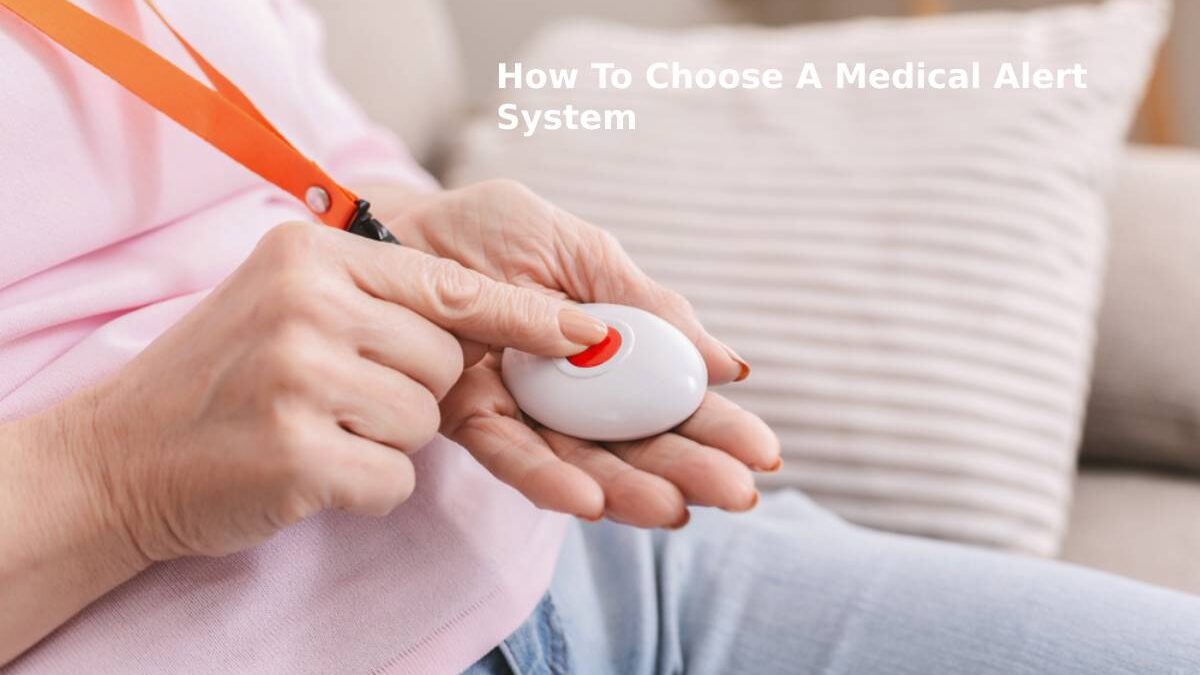 With the growing population in the over 65s age group in America, it's no surprise that sales of Medical Alerts Systems have been growing steadily. Sales are expected to grow by 10.3% per year.
These systems are increasingly being viewed not as a popular addition to a comprehensive health care packet, and more as a necessity.
If you have an ageing parent or relative, and particularly if they live alone, you may understandably be concerned about them having an accident when nobody is about to help them.
A Medical Alert System can ensure help will arrive as quickly as possible in the event of any emergency.
In-home Vs Mobile Medical Alert Systems
In-home systems have a base pack that is plugged into a standard electrical plug socket and the phone landline. It also includes a pendant you can wear on your neck, wrist, or belt. Because this system requires the pendant to be close to the base pack to pick up the signal when the button on the pendant is pressed, this system is best suited to someone who is in their home most of the time.
A mobile system has a pendant but no base pack. When the button on the pendant is pressed this system uses the nearest cellular connection. A mobile system is best suited to someone who leaves their home and could be located almost anywhere.
Monitored Vs Non-Monitored Medical Alert Systems
When the button is pressed on a monitored system, it connects with an emergency monitoring center staffed by real people who can assess the caller's issue and take appropriate action.
If they can't communicate with the caller, they may have instructions to immediately call emergency services, or call specific family or friends.
A non-monitored system works in the same way but automatically connects either with emergency services or designated family or friends.
Once you have an idea of what system you want, here are the next three steps to take:
1. Find a Quality Company
Like any fast-growing industry, there's always someone looking to make a fast buck and cut a few corners.
Check to see if the company is reputable. Look for reviews on Google. Are they providing thorough details about all aspects of their business? You need to understand the contract, the returns policy, and the pricing. If any of that is unclear, look elsewhere.
A quality company will offer a risk-free trial of 14 – 30 days. This gives you the chance to trial the business and its services to see if they are a good fit.
2. What are the Optional Features?
Here are three of the most helpful and readily available features:
Fall protection – as falls are the largest cause of injuries and death by injury among the elderly, this is well worth getting. This can detect a fall and make contact even when the person is unable to.
Caregiver tracking – a serial stalker would love this feature. It can send a notification if the person leaves home, can have location tracking so you know where they are, and can record the remaining battery life.
Medication reminders – the system sounds an alert at the time when medication is due to be dispensed.
3. What About Comfort and Personal Preferences?
While in-home pendants are all very similar and can be worn on the neck, wrist, or attached to a belt. Mobile systems can offer a bigger range of options.
This includes jewelry-style necklaces and medical alert watches. This is great for seniors who have been resistant to having a system or who don't want to make it appear obvious that they have a medical alert system.
Subscription Options
Most companies will offer several options including monthly, quarterly, or annual payments. The longer you pay upfront, the lower the overall cost. If you choose a longer payment option, check what the refund policy is. If you should cancel the service with time remaining, a good company will refund you the unused portion you have prepaid.
Costs
Most companies lease you the equipment. This means that when you cancel the service you must send the equipment back. You need to check what costs you might incur at that time. Some companies will sell you the equipment which might be more expensive upfront but less expensive over the long term.
Summary
When choosing a Medical Alert System, which company and system you should get will depend on your individual needs and what you can afford.
Make sure you consider if the pendant is water-resistant so you can wear it in the shower; the battery life; is there a backup battery for the base unit; the range, how close do you need to be to the base pack; can the base pack be connected to a cellular network; can the device by used outside the home, and are there additional features for smartphone users or caregivers?
Also Read:
6 Tips to Modernize Your Space
Marketing Firm Should Use A Reporting Tool
How High-Performance Remote Teams Stay Productive

Digital Technology Guide
Digital Technology Guide team who always gives information about latest technology news and latest gadget reviews recently released with all specifications to all our readers.
Related posts