With Father's Day coming up, you can opt for a small customized gift, something traditional, or a fancy, state-of-the-art tech gift. If your father appreciates the latest tech gadgets, however, going tech is the way to go. Here are some great Father's Day gift ideas for tech lovers.
Gift 1: Customized Phone Case
If you're looking for something inexpensive, think about an iPhone case or an Android case for his phone. You can find some great sustainable iPhone or Android phone cases that are eco-friendly. Want to customize it? You can customize phone cases with pictures. Choose his favorite photo and insert it under a clear case for a unique phone case he'll love.
Gift 2: Mobile Mini-photo Printer
If you want to get him something that's truly original, get a mobile mini-photo printer. These nifty gadgets are perfect for printing photos on the go. Your father can print photos directly from his smartphone, and he doesn't need external software or a computer. Mobile mini-photo printers are also compatible with various devices, such as tablets and laptops.
Some of these mobile mini-photo printers offer high-quality photo printing, which means the prints can look as nice as traditional photo prints. What's more, many mobile mini-photo printers let you customize your photos with text, stickers, filters and frames.
Gift 3: Portable Espresso Machine
If your father is a coffee lover, you can't go wrong with a portable espresso machine. This convenient little machine lets him make an espresso shot on the go! He can take it camping, on vacation, or even to the office. He can enjoy a delicious espresso anytime, anywhere.
Your father will need to grind the coffee very fine to get a rich, smooth espresso. Cleaning up is easy, too. All he has to do is dump the coffee grinds and give the machine a good rinse.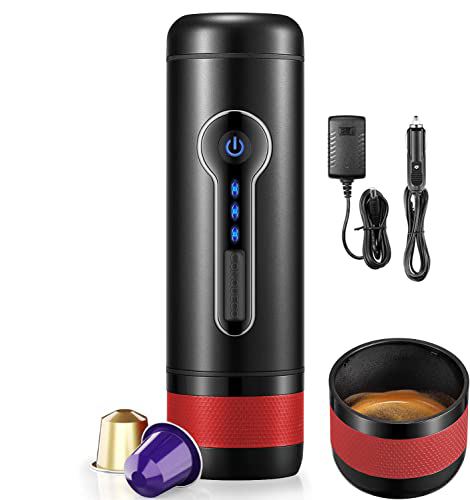 Making a good espresso is an art, and your father will need to adjust the coffee strength, water temperature and the size of the coffee grinds to find the right combination. But, if he's a coffee enthusiast, he'll enjoy the process.
Many of these machines are stylish. The UniTerra Nomad, for example, looks like a piece of modern art. They come in different colors and finishes, so you can find one that suits your father's style.
Gift 4: Wireless Charging Pad
Is your father always misplacing his cables or borrowing yours? Get him a wireless charging pad, and he won't worry about misplaced cables anymore. With a wireless charging pad, all your father has to do is place his compatible device on it, and it will start charging. No more dealing with tangled cords or trying to find an outlet. Wireless charging pads are also compatible with smartphones, smartwatches and wireless earbuds.
Most wireless charging pads have protective features against excessive current, voltage and temperature. Your father won't have to worry about accidentally damaging his devices while charging. Find one that suits his style. Some models feature LED lights, so he can find them in the dark.
Gift 5: Portable Bluetooth Speaker
Consider a portable Bluetooth speaker if you have a busy father who loves to listen to music, audiobooks or podcasts on the go. These lightweight speakers are perfect for outdoor activities like camping or hiking. You can also connect them to your other devices, such as laptops, tablets and smartphones.
Although these speakers are lightweight, they pack a strong punch. Many are designed to produce high-quality sound. On some models, you can get features such as surround sound.
Many of these speakers have a long battery life, meaning your father can listen to music for hours before recharging them. They're also durable, so if your father is camping or hiking, they can withstand the wear and tear of outdoor activities.
Gift 6: Apple AirPods
Apple AirPods are completely wireless, which makes them a great gift for tech lovers. If your father's musical tastes aren't always appreciated by everyone else in the house, he can listen to music through his Apple AirPods.
Since they're wireless, he doesn't have to be close to the device while using them. Once he takes them out of their charging case, they automatically turn on. What's more, when he removes them from his ears, the music pauses. It resumes again when he places them back in.
These devices provide high-quality sound as well as active noise cancellation. Your father can use them on his Apple devices like iPhones, iPads and Mac computers. He can also set them up so they announce incoming phone calls or read text messages out loud. Finally, he can integrate them with Siri, so he doesn't have to take out his phone.
Gift 7: Amazon Echo
An Amazon Echo is a fun virtual assistant to have. It can help your father with things like ordering online, finding out information online, setting reminders, streaming music and more. More importantly, he can use it to control other smart home devices, such as lights, thermostats and locks. Amazon Echo is a voice-activated smart speaker. Your father can simply tell it what to do, and it will carry out the command.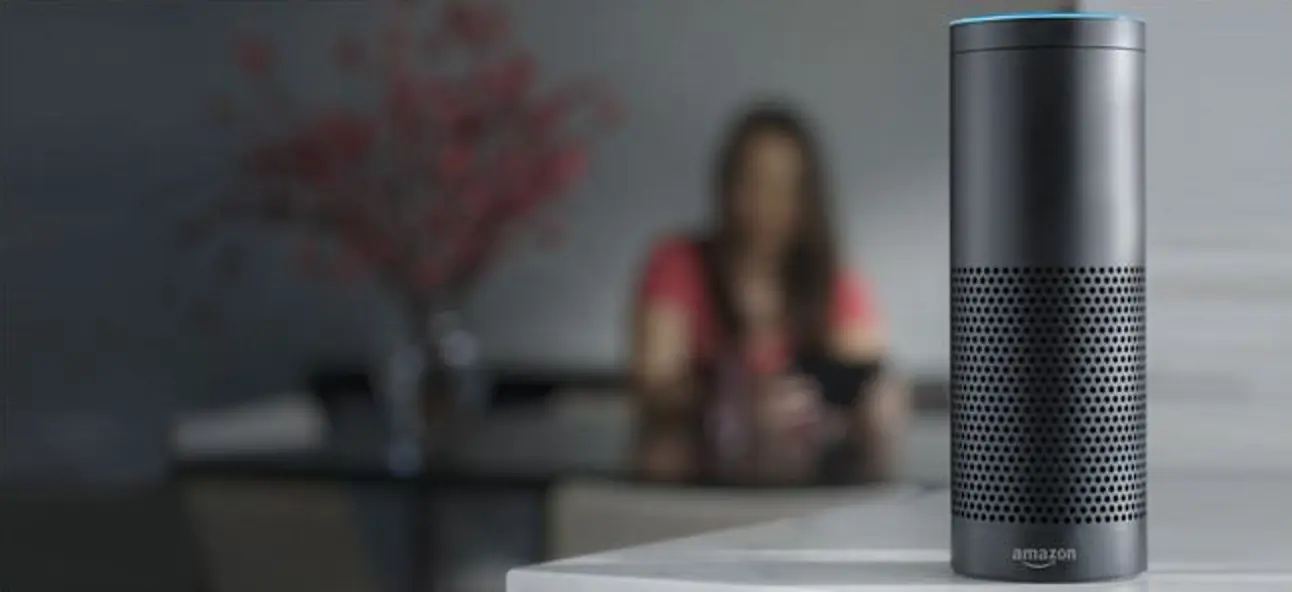 For entertainment, he can ask Alexa to play music or read an audiobook from sources such as Audible, Spotify or Amazon Music. It can stream podcasts and radio stations, too. If his hands are busy (cooking, for instance), he can ask Alexa to make phone calls, send texts or even order products.
Simplify His Life!
Father's Day is great to honor the man who has given you so much. These gift ideas are perfect if your father is a tech lover or if you need to simplify his life. Whether you decide to surprise him with a gift or plan to spend quality time together, he'll surely appreciate a gesture that comes from the heart. Happy Father's Day!
Also Read:
How To Choose The Best Tech Gadgets
The Best Video Gaming Controllers For Different Systems

Digital Technology Guide
Digital Technology Guide team who always gives information about latest technology news and latest gadget reviews recently released with all specifications to all our readers.
Related posts