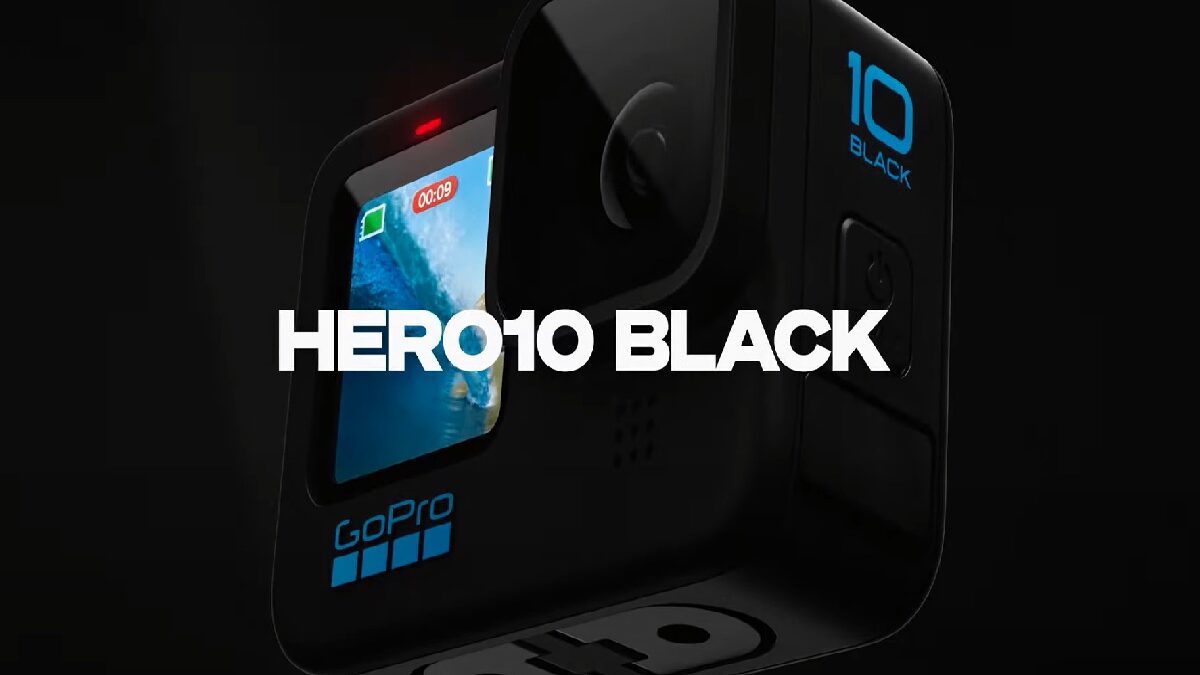 GoPro has officially announced its new high-end action camera, the GoPro Hero 10 Black, its most cutting-edge product to date, thanks to a new processor.
It has a new processor that allows you to process video at a higher resolution
It also allows you to take photos from video
All the technical aspects of this camera, one of the most popular for recording while doing sports, have been improved, starting with the resolution of the photos, which is now 23 MP and with better performance in low light situations.
But the main technical novelty is the new GP2 processor, which has allowed GoPro to increase the camera's capabilities dramatically. The leading function is the possibility of recording video at 5.3K resolution and 60 frames per second, far exceeding what any smartphone is capable of (mobile phones are the main competitors of this type of portable camera, after all. cape).
In addition, the Hero 10 Black can record at 4K resolution at up to 120 frames per second, so the videos we record will be able to take advantage of the latest televisions and smartphones that work at that resolution and refresh rate. But we cannot forget that it can record at 2.7K resolution at 240 frames per second, which can be used on high-refresh screens as they are increasingly common.
The good thing about recording at such a resolution is that it will be possible to capture snapshots from the video and make them look like normal photographs; Specifically, GoPro makes it possible to capture 19.6 megapixel images from 5K video recorded at 30 frames per second, with a 4: 3 aspect ratio (that is, more square), or 15.8 megapixel images from 5.3K video recorded at 60 frames per second. The new stabilization, called HyperSmooth 4.0, will work even with videos with a lot of vibration and movements, fixing a limit of up to 45 degrees in the inclination.
The new interface has also benefited from the more powerful processor, as GoPro claims it is faster and more direct. It is also more integrated into the GoPro cloud service, allowing us to upload the latest video we have recorded automatically while loading, with a subscription of $ 5 per month. If we prefer local copies, 30% faster wireless charging is possible with the GoPro Quik app and 50% faster USB cable charging.
The GoPro Hero10 Black is available for 429.98 euros with a one-year subscription to GoPro and 529.99 euros without that discount.

Digital Technology Guide
Digital Technology Guide team who always gives information about latest technology news and latest gadget reviews recently released with all specifications to all our readers.
Related posts