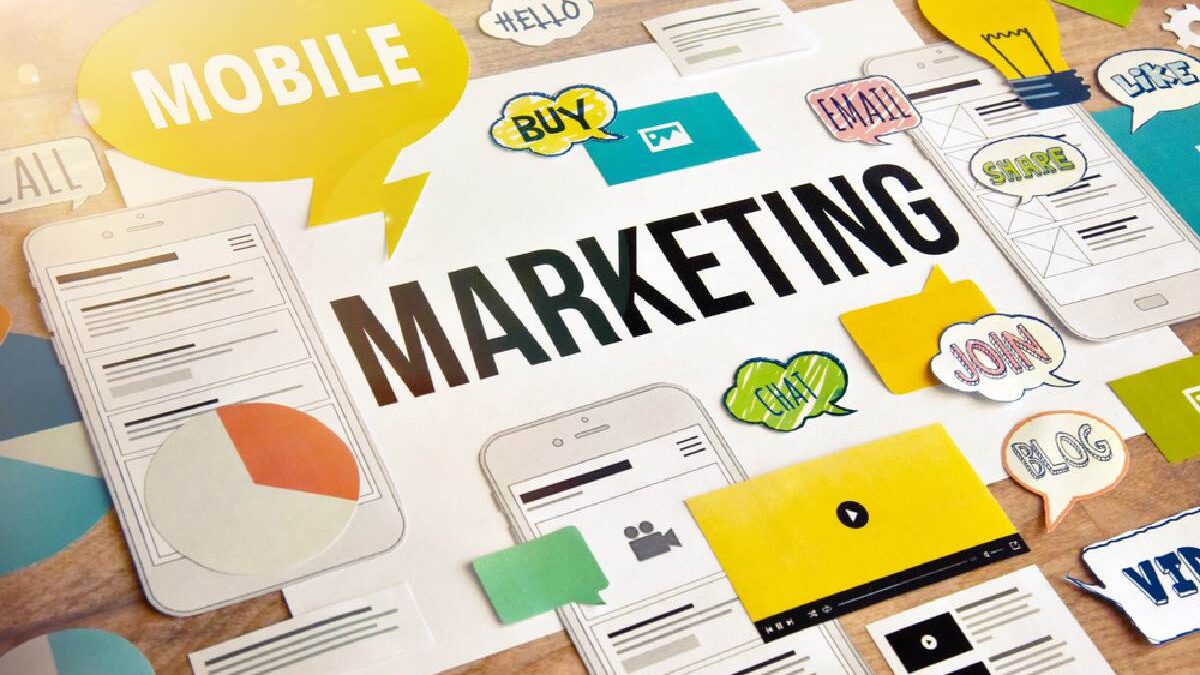 These days, mobile devices, like smartphones and tablets, are becoming increasingly prevalent. Even you would probably be reading this on your phone; that's how rampant they are. And, it'd be such a waste of opportunity if you just let it slide without doing anything.
Mobile marketing is a great way to take advantage of the universal use of mobile devices. It aims to connect and engage with potential customers through smartphones and tablets. For this reason, it'd be best for companies to make their campaigns compatible with small screens. In addition, you may consider using other modern tools, like ringless voicemail software, to harness the power and ensure the success of your mobile marketing campaigns.
But, how can you distinguish a successful campaign from an unsuccessful one?  Also, how can you engage your customers with your mobile marketing campaigns, even if they're doing something else?
In this article, you'll discover some of the most effective techniques that can help boost your mobile marketing campaigns, yield positive results, and generate significant profits. Read on to learn more.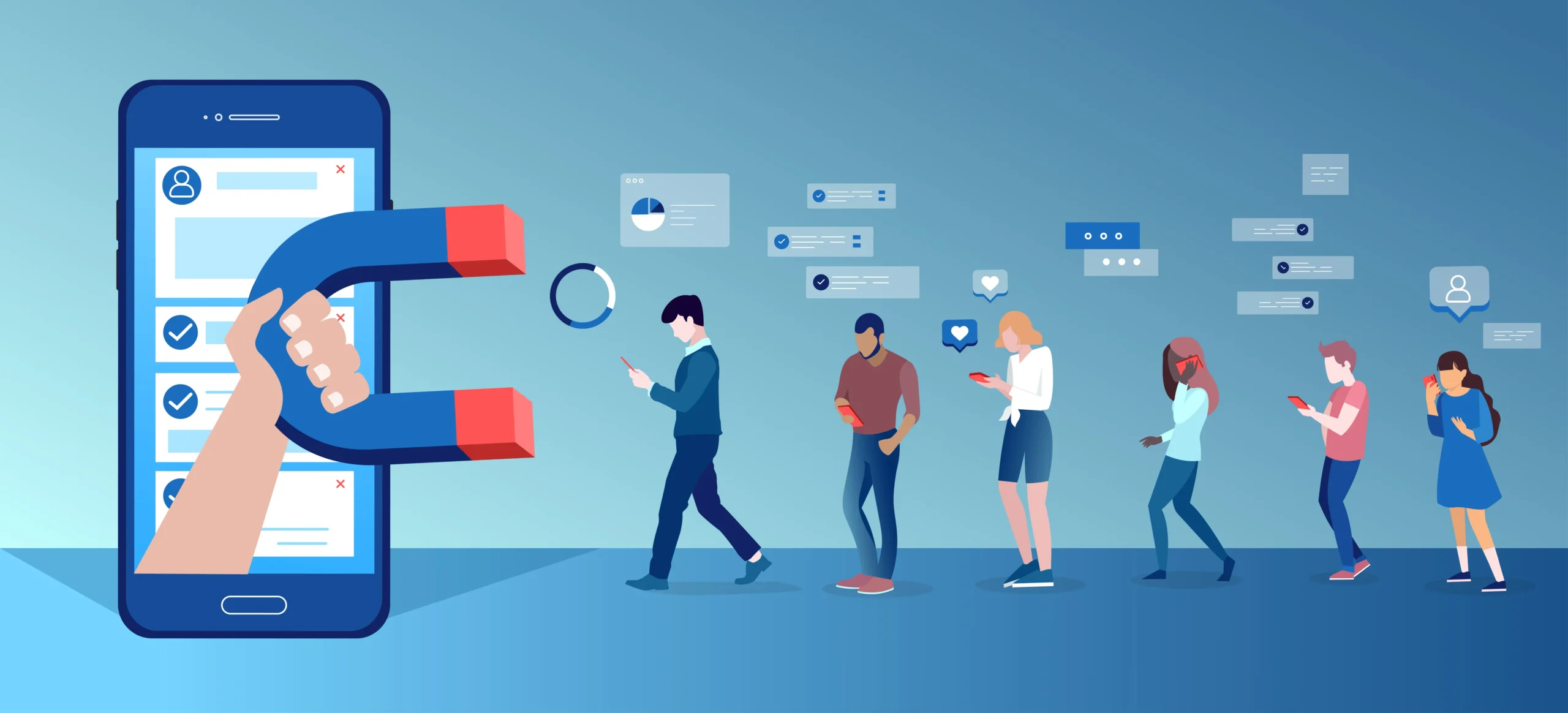 Use An Auto-Dialer
An auto-dialer, or automated dialer, is a software program that can boost your customer reach by automating time-consuming dialing tasks. With a dialer, you and your sales agents will be more effective and efficient, allowing the company to earn more profits over time.
Moreover, there are three types of auto-dialers you: preview, power, and predictive.
Preview Dialer: Preview dialers give you access to information to learn more about the contact before calling them. This auto-dialer is ideal for calls that require sufficient preparation. For example, if you want to confirm your customer's reservation, you might need to check their history beforehand.
Power Dialer: Power dialers aim to boost your customer reach by automatically dialing a number once a call has ended. Also, it ignores unattended, disconnected, and busy lines, leaving no time wasted and allowing you to make more calls per hour. This auto-dialer is ideal for cold calling, telemarketing, and follow-up calls.
Predictive Dialer: Predictive dialers are probably the most advanced type of auto-dialers. They focus on producing quality calls by using algorithms to predict the average dialing and calling time. With this, you'll be able to increase your calls and maintain their quality at the same time.
If you need an auto-dialer to maximize your mobile marketing campaigns, browse online and look for a service provider near you.
Make Your Website Mobile Friendly
Now that mobile devices continue to become more rampant, it's crucial for most websites to be optimized for smaller screens. This means that a website should work not only on desktops and laptops, but also on smartphones and tablets.
Your website needs to have a responsive design so it can adjust to any screen size. This is essential for most platforms, especially for those created to address the needs of smartphone and tablet users.
If you don't know where to start, here are some simple tips to make your website mobile-friendly:
Make Information Easy To Find: Most people use their phones to find what they need, such as nearby restaurants or answers to specific questions. So, make your information easy to find so your audience won't have a hard time looking for it.
Improve Website Speed: If your platform loads poorly, visitors may jump onto others who can serve them well. Aim for a loading speed between one to two seconds. Anything longer than that may encourage people to leave your website, increasing your bounce rate.
Keep Design Simple: Don't make your website overly designed, which makes it complicated and hard to navigate. Eliminate any clutter you find, and promote a clean and minimalist look that allows people to find the information they need.
Optimize Font Size And Buttons: When it comes to mobile marketing, it's important for any website to have an optimized font size and buttons. They should be large enough so your audience can navigate your platform without a problem.
Produce Mobile-Friendly Content
You want to ensure that your content is created for mobile users who are always on the go. If you're using a personal computer (PC) to produce content, you probably think that tabs, links, and pages are important. Well, in the era of smartphones and tablets, they're not.
Keep in mind that mobile devices use smaller screens to display your content, and people aren't interested in your about page or anything similar. What they want is for you to provide the information they need. To do this, you'll need to produce a good headline.
Since your target visitors are mobile users, your headlines should be crafted not for PCs or big screens, but smartphones and tablets. You'll need to keep them short but persuasive to showcase their value the moment visitors see them.
Here's an example:
Long Headline: What Are The Ways That Will Help You Build A Small Coffee Shop?
Mobile-Friendly Headline: What Are The Steps To Build A Coffee Shop'
Here's another one:
Long Headline: 10 Easy Ways To Prepare A Wide Selection Of Mediterranean Dishes
Mobile-Friendly Headline: 10 Easy Ways To Prepare A Mediterranean Feast
Aside from creating good headlines, you also need to have search engine optimization (SEO) strategies in place. This can help your website to stay relevant to mobile users. To do that, you might need to consider making content specific to their needs.
For example, if mobile users look for a car to purchase, they usually search for specific details (e.g., year of manufacture and model) because they already know what they want.
So, when you optimize your content for mobile SEO, you'll need to dive as deep as possible and be more specific with the keywords mobile users are more likely to use.
For example, if you're a food blogger writing reviews and feedback on different food halls, restaurants, and fast-food chains, you might want to avoid such a headline: The Best Restaurant In Las Vegas, Nevada: A Review. Instead, make it more specific by stating the name of your main topic: Tacos El Gordo In Las Vegas: A Review. As you can see, this makes more sense because mobile users already know what they're looking for before they start browsing the net.
Improve Your Website Speed
As previously discussed, speed is crucial for a successful website. Slow-loading websites are capable of driving mobile users away, giving Google a reason to make it an essential factor when ranking platforms for mobile search.
There's nothing to worry about because it's easy to determine the speed of your website. You may use free tools online to audit your website speed and determine potential issues that make your platform slow.
Once you're done with the speed audit, it's time to make your website faster. Below are some simple but effective ways to improve the speed of your site.
Have A Content Delivery Network (CDN): CDN is a group of servers throughout different locations that redirect user requests much quicker than using a single server alone. It may be expensive, but it's an effective way to improve your website speed.
Look For A Better Host: If your host doesn't respond well to user requests, you might need to look for a better one. You may consider virtual private servers (VPS), which are much faster because they use multiple servers to distribute content quickly.
Optimize Images: If you're using high-quality images, you might be concerned about their large size, which can slow down your site. That said, consider reducing them without compromising their quality; using an image-compressing tool can help.
Reduce Plugins: Plugins add features from third-party servers. However, using too many plugins can reduce your site's speed because it has to run all of them at once. So, if you have unnecessary plugins, consider removing them to improve your site's speed.
Minify JavaScript And Cascading Style Sheets (CSS) Files: Multiple JavaScript and CSS files lead to many requests that can slow down your site. So, consider minifying them by grouping them into one to reduce the requests your website needs to process.
Reduce Website Redirects: Redirects require additional requests that can damage your website's performance. In that case, consider removing all of them or eliminating only those your website doesn't need.
Use The Right Images For Mobile Devices
Images are crucial to any mobile marketing campaign. However, what types of images should you consider using?
The answer to that question depends on your needs and goals. Your preferred images can be animations or basic stock images. And, don't forget to convert those high-quality ones to simple formats to promote your website's speed and overall performance.
Here are some tips to keep in mind when choosing images for your content:
Easy To View: You want your images to be viewed easily on smartphones and tablets. Also, don't forget to consider their bandwidth since large files negatively affect your site's loading speed and frustrate your mobile visitors. Try to keep each at no more than 875 KB.
Choose According To Relevance: Make sure your images promote what you're campaigning for. If you're selling a product, post images that display it to your audience. Or, if you're promoting a raffle, post an image that excites your viewers to win.
Ensure They're Large Enough: The ideal image resolution for most mobile devices is 640 by 320 pixels. But, ensure that its original aspect ratio is maintained. Otherwise, it'll look deformed once it's released.
Localize Your Mobile Marketing Campaign
Localization is an effective way to draw out the attention of your target local customers, especially if you have a brick-and-mortar shop. Nevertheless, it can also be useful for eCommerce platforms that provide local offerings (e.g., travel companies and food delivery services).
One way to make the most out of your local community is geofencing. It's the process of using precise global positioning system (GPS) coordinates to improve ad placements for mobile devices.
Geofenced websites may use push notifications as soon as customers reach a fenced location. Push notifications may include exclusive deals, special offers, or limited-time discounts. These may help you retain your customers and keep them from other competing brands.
Here are some helpful tips to improve your local marketing campaigns:
Create A Google My Business (GMB) Account: GMB is crucial for local SEO, where your company name, address, and contact details are optimized for search engines. Also, don't forget to keep your account updated for essential features you might need.
Use Local Keywords: When choosing keywords, you also want them to be local, but this isn't limited to the name of your city. You can also use other local keywords, like street names and neighborhoods, to boost your ranking.
Enlist Your Business: Consider getting your business listed in different local directories, such as Yelp, Bing, Moz, Angi, Foursquare, and Superpages. Doing so can help you gather all the traffic you need to make a sale.
Make It Easy-To-Connect: Make sure mobile users can easily reach you. You may display your address, name, and contact details across the Internet to give potential customers an idea of where and how to connect with you easily.
Produce Mobile-Friendly Emails
Does your email marketing campaign get enough action from your recipients?  That's probably because your emails aren't optimized for mobile use.
Mobile marketing can help improve your email campaigns by making them mobile-friendly. This is especially true since most people check their emails using their smartphones and tablets, not PCs or laptops.
If you don't know what to do, here are simple tips that may help you out:
Avoid Long Subject Lines: Mobile users don't have much time to read lengthy subject lines. Instead, keep them concise. For example, instead of 'We're having a two-day sale on December 16 and 17,' say, 'Sale on December 16 and 17.'
Don't Forget Your Preheaders: Email preheaders are small groups of words previewing what the email contains. They don't have to be long; what's important is their impact on your recipients
Final Words
Mobile marketing is a great way to make the most out of people's continuous use of smartphones and tablets. With this, you can reach out to prospects anytime and anywhere, significantly increasing your potential profit. If you don't know where to start, you may refer to the discussion above and use all the tips mentioned above. Remember to update your campaigns to stay relevant in the fast-growing business industry.
Also Read:
An Overview of APIs and API Management
Being A Digital Nomad The Modern Workplace
How High-Performance Remote Teams Stay Productive

Digital Technology Guide
Digital Technology Guide team who always gives information about latest technology news and latest gadget reviews recently released with all specifications to all our readers.
Related posts