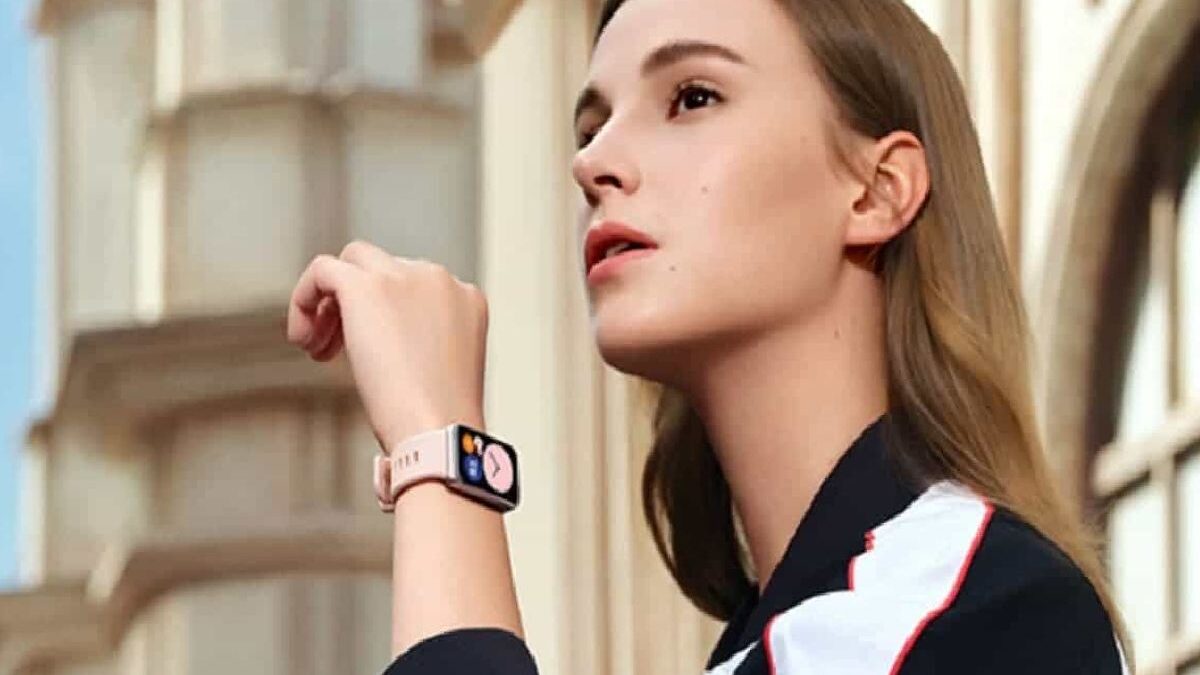 The Honor Band 6 is the Chinese manufacturer's bet to record our exercises and offer smart functions at a low cost.
Not surprisingly, the first aspect that we should consider of this device is its price, of only 49.90 euros; but it is not uncommon to find it cheaper, either imported or thanks to one of the many offers and special events in which Honor participates.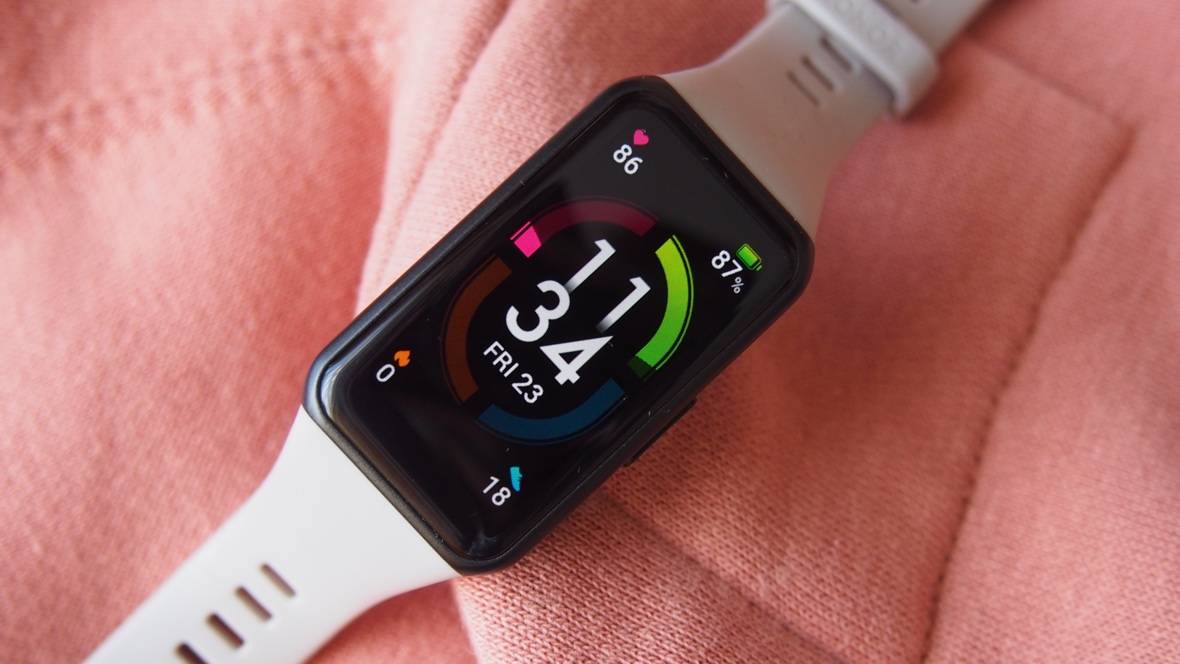 For a 50 euro bill, you probably wouldn't expect much, and that's why I want to start my analysis of this product by highlighting the bad: its build quality. I honestly feel that what I have on my wrist is a toy watch and not a high-tech device.
The touch of plastics can be improved, it does not weigh anything badly, and the silicone strap can cause roughness on your skin if it is tightened too much; in my case, it disappeared after a few days. The worst thing about the strap is that it is attached to the device, so if it breaks (which I do not doubt will happen), I have no idea how to fix it, although I imagine it wouldn't hurt too much at this price.
Cool AMOLED screen
Once we accept the bad in this device, the good remains, and this is where I can expand on it. Starting with the AMOLED screen, which is much better than I expected; It is larger than in the last generation, reaching 1.47 inches, and that translates into an image that expands to the edges; those aren't gone yet, but with a black dial they aren't noticeable at all thanks to the pure blacks on the AMOLED screen.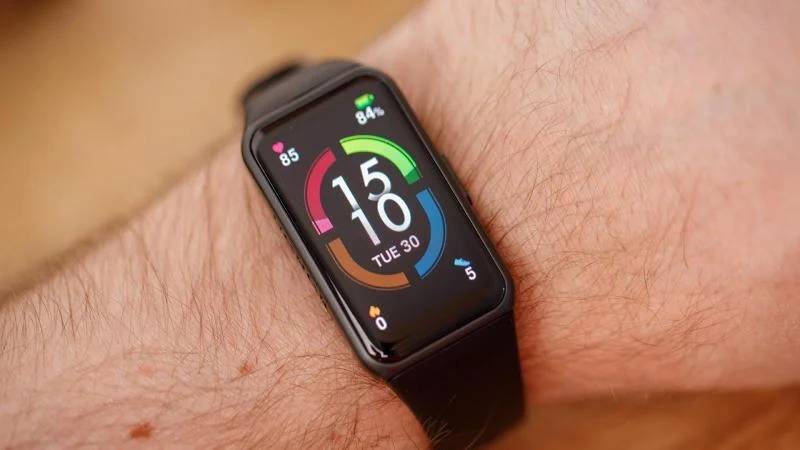 A screen that also boasts a great treatment of colors and a good brightness, so the data is always well visible, and at no point have I had a problem understanding it at a glance.
The screen is exceptional, as well as the experience when using it. The touch interface responds very well, much better than I expected. Although I have noticed some slowdown in some menus, otherwise, everything is fluid, even 'too' for a device with these characteristics.
Keep in mind that the Honor Band 6 is not a smartwatch, like the Galaxy Watch 4 that we recently tested, but an activity bracelet; but it is capable of fulfilling many similar functions, such as, for example, the most basic of a watch thanks to a variety of spheres that can show just the information we require.
Smart and useful features
One of the most curious functions is the clock, or rather, with the alarm. This bracelet has a smart alarm, which means it may not go off at the time we tell it; For example, if we set the alarm at a quarter to one, it might go off at twenty to one.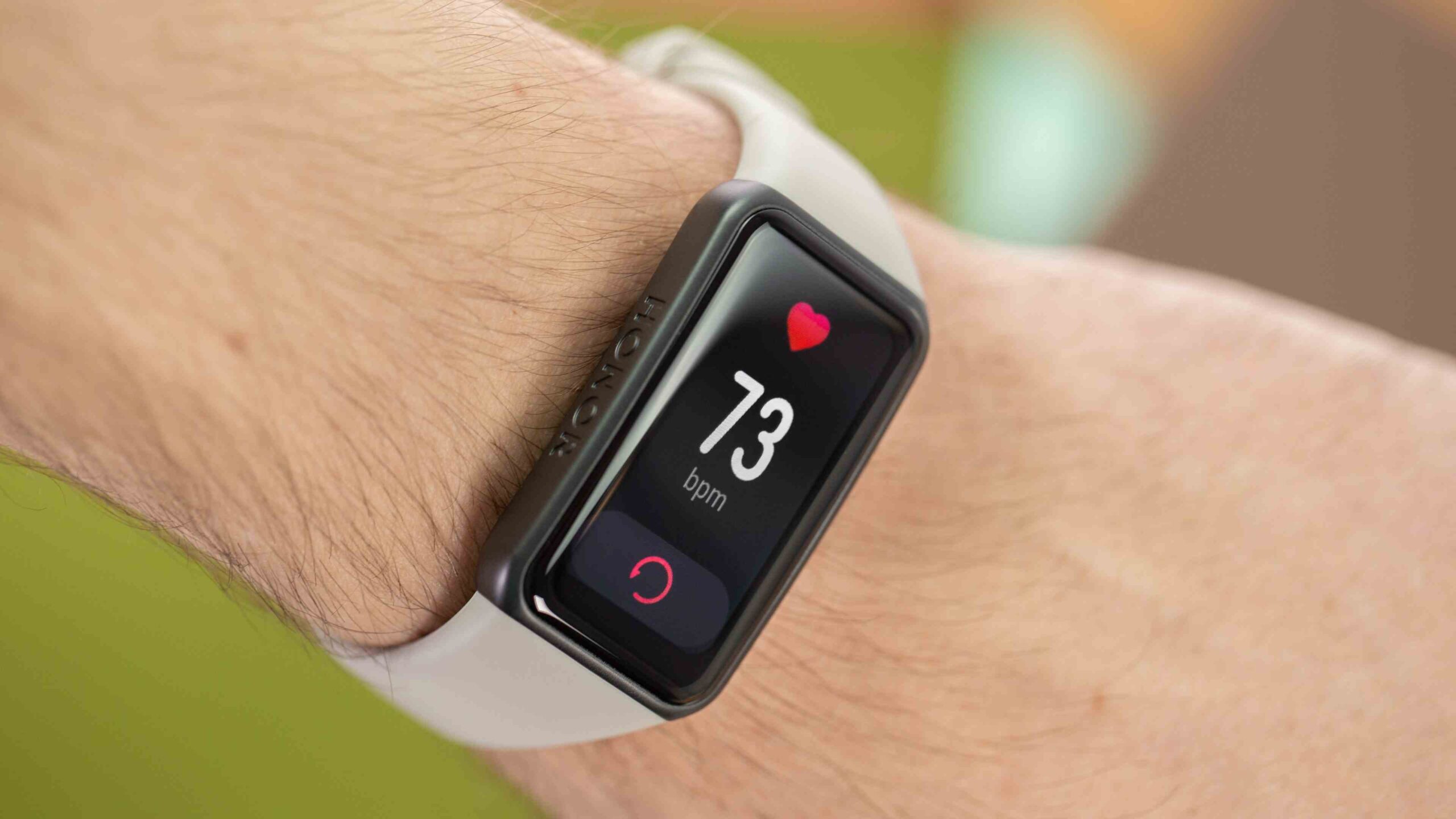 An alarm that doesn't go off on time seems like the most useless function ever, but it only does that if it detects that we are no longer in a deep sleep; If the bracelet knows that we are dreaming, it gives us those "five more minutes" that we have always wanted, but if we are waking up anyway, it lets us know beforehand so we can start the morning with energy. Although I was somewhat skeptical, the truth is that I have found the sense.
That is just some of the smart features that this bracelet has, although most have to do with health. I have already said that it is capable of registering our dream, giving us a score, and comparing us with the rest of the users; What I did not like is that it warns me of this as soon as I wake up with a strong vibration, although the solution is to remember to activate the "Do not disturb" mode when we go to bed.
I have also missed that the bracelet detects oxygen levels in my blood while I sleep. Yes, this bracelet has the necessary sensors, but we can only activate the monitoring manually, starting the function independently. In my testing, it seems to work fine, but it's the kind of thing you have to remember to use.
What does work 24 hours a day is heart rate monitoring, capable of telling us if it is going up or down too much, in addition to stress monitoring. It's impressive that it does all of that, and still, Honor can promise 14 days of battery life; in my case, it has been 12 days, but I have been constantly 'playing' and testing functions. If anything, it is a surprising efficiency. The charge is done with a short two-pin cable that we can plug into any USB charger, and the truth is that it is somewhat slow, but at least, we do not have to endure it very often.
Where this activity bracelet maybe something lame is in ?? activities. We only have eight to choose from (in addition to "others"), and most involve walking or running; something is missing for cyclists (there is only stationary bike) and alternative sports. In addition, we do not have GPS, so we need to carry the mobile with us to take advantage of these functions; It also does not have NFC, so we cannot make payments with just the bracelet.
The ghost of Huawei
If all this sounds familiar to you, it is probably because you have seen the Huawei version of this bracelet, the Huawei Band 6; To say that they are similar is an understatement; they are identical. This is important because Honor is now an independent company, after starting as a low-cost brand from Huawei. That means you can now launch mobiles like the Honor 50 with Google services.
However, it is clear that at this point, the separation from their former mother's house is not yet complete. Not only because it continues to sell products based on Huawei's, but because you have no choice but to use their platform. We see the best example with this bracelet: to connect it to the mobile, we have to install the Huawei Health app since Honor does not yet have its own. However, this app is not available in the App Store, so we cannot recommend this bracelet if you have an iPhone.
We can't ask for more for this price.
The Honor Band 6 is a great activity tracker, complete and with a great AMOLED screen; These are good features on their own but are even more important in the context of the € 49.99 price tag.
The great sacrifice is the quality of the materials used, but otherwise, I find few studs in a device that knows very well what its priorities are and will probably sell like bagels next Black Friday.

Digital Technology Guide
Digital Technology Guide team who always gives information about latest technology news and latest gadget reviews recently released with all specifications to all our readers.
Related posts