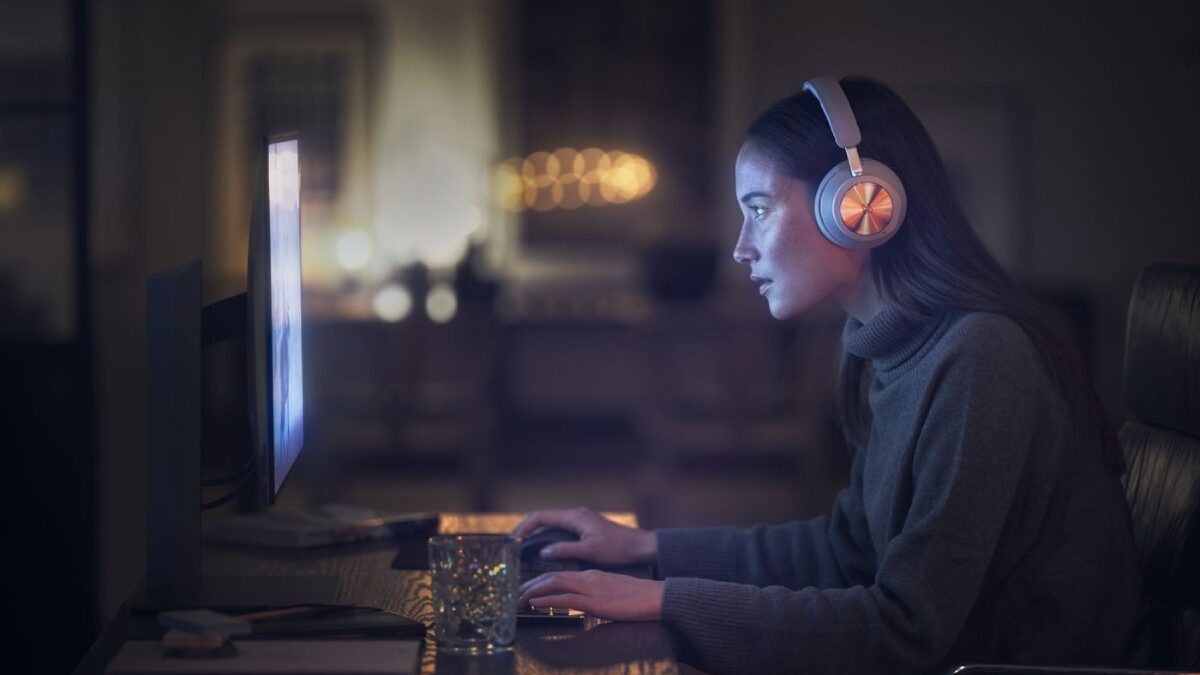 With the Beoplay Portal, the famous manufacturer specialized in sound, Bang & Olufsen, immerses itself in the gaming sector with its style.
When we talk about gaming products, we imagine many RGB lights, extreme designs, and pointed shapes; in no case do we imagine the elegance and luxury synonymous with Bang & Olufsen, yet here I am, testing a gaming headset aimed at Xbox and PC gamers.
It seems strange times, but the Beoplay Portal occupies a vital niche, aimed at gamers who do not settle for the low quality associated with the word 'gaming' and the cuts in fundamental aspects such as sound quality.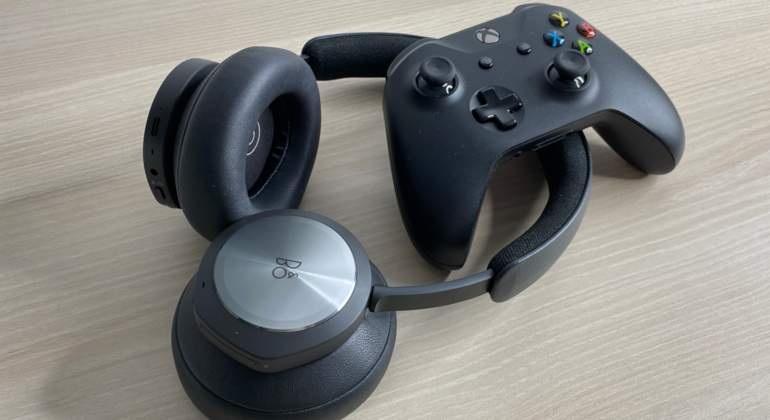 Sober and elegant
That this is not like other gaming helmets is evident just by looking at it. You won't find RGB lighting here, but you will find an exceptional touch and a style that denotes maturity and class. If you've always felt that gaming products are 'toys', the Portal is the product you've been waiting for.
Of course, that means that there is little 'gaming' in these headphones, and they could pass for any other Bang & Olufsen product; Ironically, there is nothing really special about the most special gaming headsets. There is nothing to indicate that they are for gamers in every way. That can be good or bad, depending on your tastes, but I would have liked some detail that would differentiate them aesthetically from other brand models, such as the Beoplay HX.
The good thing is that these Portal meet the highest standards of quality and comfort of the brand. Wearing them is a luxury, like sitting in a soft chair and falling asleep; the feel of all the components is just right, the headband rests softly on your head, and the pads hug your head loosely but at the same time, offering the isolation you require to avoid external distractions.
This bet on elegance perhaps plays a bit against the Beoplay Portal, specifically in the controls. All basic functions depend on touch controls, and their implementation varies greatly. For example, the playback controls, tapping on the headphone cup, work perfectly; but the volume control, built into a touch zone on the right earbud, is quite confusing. The idea is that you pass your finger until you reach the volume level you want, but in practice, it is not as natural as B&O intends, and I have never felt that the volume was at the level that I wanted.
High technology
Another aspect that will help isolate you and focus on the game is the active noise cancellation, as with the Beoplay EQs that we were able to test. The big difference is that this implementation is much more complete, and we have great control over the noise we want to let through: we can force a more aggressive noise cancellation, let some noise through, leave it in neutral, or even activate a transparency mode to find out about everything that happens around us.
The 'gaming' aspect that differentiates these headphones is the connectivity with Xbox. Indeed, in addition to the Bluetooth connection for use with our mobile, these headphones have 2.4 GHz connectivity, which we can activate only with a button. This standard allows direct data transfer between the console and headphones, reducing latency and improving sound quality.
Needless to say, if you have one of the newer Xbox Series X or Series S consoles, this is one of the best headsets you can buy for that reason alone. Wireless sound quality will be greatly improved over Bluetooth connection.
However, that doesn't mean that Bluetooth sound is bad; furthermore, I can say that the sound is the best aspect of these headphones, surpassing even the design and build quality. It seems logical speaking of Bang & Olufsen, but the sound of the Beoplay Portal is up to the best, regardless of whether they are 'gaming'.
Interestingly, the sound is not as flat as I expected, and you can see that the company's engineers have given the bass a little more priority. That's perfect for receiving the 'hits' when explosions sound in our games or when the drums from the soundtrack appear to enhance an action scene, but it is not so overwhelming as to be annoying. They are also compatible with Dolby Atmos, although they need to be registered in advance to get that functionality.
The Beoplay Portal also behaves like excellent headphones for music due to the breadth of their sound; in this case, the bass makes it work very well with electronic music, but it is enjoyable regardless of genre.
The biggest disappointment is, ironically, when we connect the headphones through the integrated audio jack to a sound system or a computer in terms of connectivity. That sound input only works with headphones on, a somewhat odd decision on the part of B&O; This means that you will always have to recharge the headphones' battery, even if you are not going to use them wirelessly.
There are no others the same.
The Beoplay Portal are unique gaming headphones. No other manufacturer can even come close to the level of quality in construction and design of this model; the 'gaming' style stands out for its absence, and that can be very refreshing for many users.
The sound quality is also on par with what we should expect from a name with such a long history, and the active noise cancellation is at a good level. And, of course, if you have a new Xbox Series X, these headsets give you a lossless connection.
Now, does that justify the price of 499 euros that these Beoplay Portal have on the Bang & Olufsen page? That is more difficult to answer, and it will largely depend on the level of quality you are looking for in a device like this.
I can say that there are hundreds of gaming headsets, all cheaper, but none of them achieve this mix of quality, comfort, and sound, and that has to cost something.

Digital Technology Guide
Digital Technology Guide team who always gives information about latest technology news and latest gadget reviews recently released with all specifications to all our readers.
Related posts