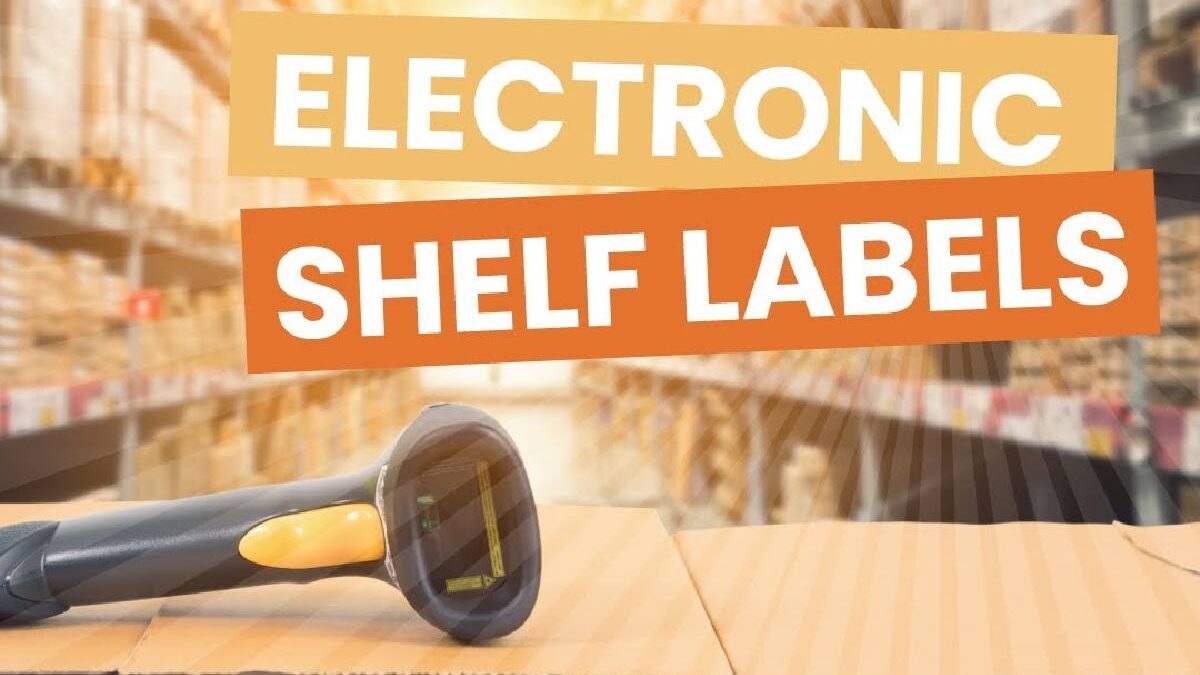 Electronic Shelf Labels or ESLs have been featured in retail stores since the 1990s. They were first introduced to allow automated price changes at the shelf edge and allow associates to spend more time with shoppers in Europe. The first generation of ESL screens was segmented like a Casio Digital Watch, which displayed only numbers, single letters, or symbols. But with the advancement of retail techniques, ESLs have undergone a tremendous transformation to better fit with the times.
How ESLs transformed
Electronic Shelf Labels, when they first appeared, leveraged either infra-red communication protocols or sub 1G radio systems. This required wired antennas to be run throughout the store. This was the only technology available as cellular technology ran on 1 and 2g networks and data was rarely transmitted over cellular networks.
Technology started to change as Wi-Fi networks started to get introduced. This has also influenced the way ESLs have transformed. In the past, the amount of data transmitted to each label was relatively small. This slowly got replaced by a fully graphical image, with simple metadata transmitted over the early Infra-Red and Wireless networks.
How Retail Environments Were Transformed by Modern ESLs?
Today's markets have ESLs that have bigger screens capable of presenting high-resolution colour images, adverts, and videos. They are fully graphical and allow retailers to transmit multiple image files over the network. They can easily handle an image file as opposed to just a text file with three or four lines of text as was previously possible.  These ESLs allow operators to use up to seven different full screens of information on the same label with information that can be changed multiple times a day. Marketers can use these ESLs to convey information to shoppers and associates such as food preference information, allergy information, price, promotions, inventory, enriched product information, reviews, and more. More modern variants can now show domain info, like deals, sales, and dynamic info based on the viewer and their activity.
All these make choosing a platform for ESLs very tough. When evaluating these solutions, marketers should think in terms of the volume of price changes and activity they had with a paper system. Europe has seen a substantial increase in the volume of price changes when they move from an older system to a modern ESL system.
Why should marketers invest in modern ESLs?
Almost every ESL, no matter how old or new has the advantage of being able to change prices automatically and remotely. The technology allows retailers to roll our new prices and promotional offers to all products in-store. Besides this fascinating feature, newer ESLs have added advantages such as the following.
It reduces labor requirements
ESLs allow prices to be changed digitally, requiring no assistance from staff on the shop floor. This also allows quicker order picking and restocking, using LED lights to guide staff to the correct products.
Optimization of margins
ESLs allow prices on one or all products to be changed as frequently as required, allowing for an agile pricing strategy. This assists retailers to keep their margins consistent against wholesale price changes and fluctuations in currencies. Also, price drops for perishable items can help optimize sales.
Product Marketing
ESLs allow retailers to show ratings and reviews on the label screen, which in turn increases sales conversions in-store. The use of QR codes can direct customers easily to product specs, user guides, and product comparisons. QR codes have advantages for consumers; as they can allow them to save a product to a wish list to review and purchase later on.
Helps in promotions
ESLs make use of backend data, which is synchronized with the shelf edge, rendering product prices to be accurate. Operators can achieve this via system integration and automated software packages. This allows for the creation of a true Omni channel strategy.
Improves customer experience
QR codes on ESLs can provide customers access to more product information, leading to an innovative and functional in-store experience. Not only can it be used to guide customers to products, but it also frees up staff so that they can give advice to customers.
Efficiency in operations increased
Many ESL models can show backend data on a staff-facing screen show. LED lights on label screens to assist staff in restocking, installing promo signage, and order picking. Modern ESLs are energy-saving, economical, and environmentally friendly.
Conclusion
ESLs provide a cutting-edge advantage to retailers that are often competing with larger names. Streamlining price changes can allow retailers to quickly match a price with nearby competitors. This relatively new system can make things uncomplicated; especially where there are frequent crowds with fewer staff members to address them. As the retail world evolves, so do tool such ESL which makes things easier for both marketers as well as consumers.
Also Read:
7 Reasons Why Remote Working Is Here to Stay
Marketing Firm Should Use A Reporting Tool
How High-Performance Remote Teams Stay Productive
How To Buy Instagram Story Views

Digital Technology Guide
Digital Technology Guide team who always gives information about latest technology news and latest gadget reviews recently released with all specifications to all our readers.
Related posts